Everyday new e-commerce stores are launching and the competition is getting increasingly more difficult to stay at the top. There are hundreds of different ecommerce strategies that you can learn and new e-commerce terms popping up consistently. In today's world of increased competition your secret weapon to get ahead (and stay ahead) of your competition is data.
Having a data-driven ecommerce strategy is essential so you can continue to optimize and improve your marketing strategy and website. Simply looking at your data is not enough. You need to set up your data so it's easy to understand, analyze and then take action.
In this post we will show you how to build a data-driven ecommerce strategy that will take your store's performance above and beyond the competition.
Identify Small Changes in Your Performance and use them to Build Effective Promotions
Sometimes the most subtle changes in your store's performance are an indicator of larger trends on the horizon. For example, if you see a slight increase in one of your products sales volume that could be an early indicator that popularity of that product on search has risen and it's time to start creating more promotions around that specific product.
Customer acquisition cost (CAC) and product specific revenue are two e-commerce metrics that can be useful to detect larger market trends and help to build a profitable and sustainable e-commerce strategy.
Customer Acquisition Cost helps you to determine how sustainable your e-commerce strategy is. As the name states, customer acquisition cost is the cost to acquire an individual customer. If you see your CAC starting to increase it could be a sign that your marketing spend is becoming less efficient. Maybe interest for your products have dropped among consumers or maybe a certain keyword that you have been bidding on in Google Ads has started to increase.
One way to drop your CAC would be to launch a customer referral program where your current customers could refer new customers in exchange for a discount or free item. This way you could increase your customer base and sales volume without having to pay directly for advertising.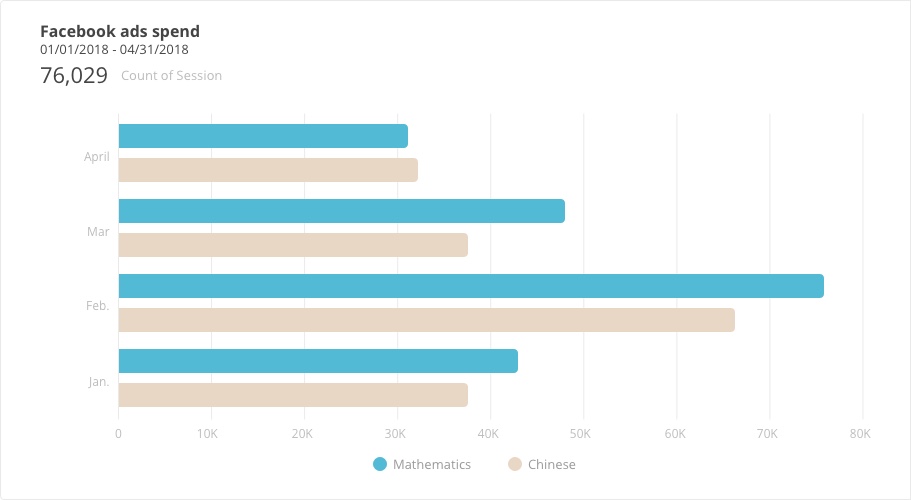 Product Specific Revenue measures how much revenue a particular product is bringing in for your store. Looking at the revenue of each product will help you determine how to best allocate your marketing resources.
For example, if you see a specific product start to outperform others, this could be an example that the competitive landscape is starting to change and you need to adjust your marketing strategy. You can start to drive more traffic to this specific product by targeting more keywords around it in your content marketing and PPC strategy.
By having a centralized location to easily visualize and organize your data, it allows these small changes in your store's performance to be easily detected so you can take action.
Increase Your Store's Average Order Size without Jeopardizing your Conversion Rate
Sales and marketing strategies vary from store to store, however, one of the main things that sets a successful store apart from the rest is the customers average order size (AOS). Typically a store with an AOS of $150 will have a very different marketing strategy than a store with a typical AOS of $14. Having a higher average order size allows you to be more aggressive with your marketing spend and allows your CAC to be a bit higher.
When launching your data-driven ecommerce marketing strategy it's important to be mindful of your AOS with respect to its conversion rate. Historically, stores that push their customers to purchase more (thus having a higher AOS) usually end up having a lower conversion rate. Here are a few ways to increase your AOS while not compromising on your conversion rate.
Show Related Products
One of the easiest ways to increase your average order size is to recommend additional products to your customers. By using data that you have compiled from that user (products clicked, interests, etc), you can then suggest additional products for them to purchase that might fit within their interests or are related to one of the previous products they purchased.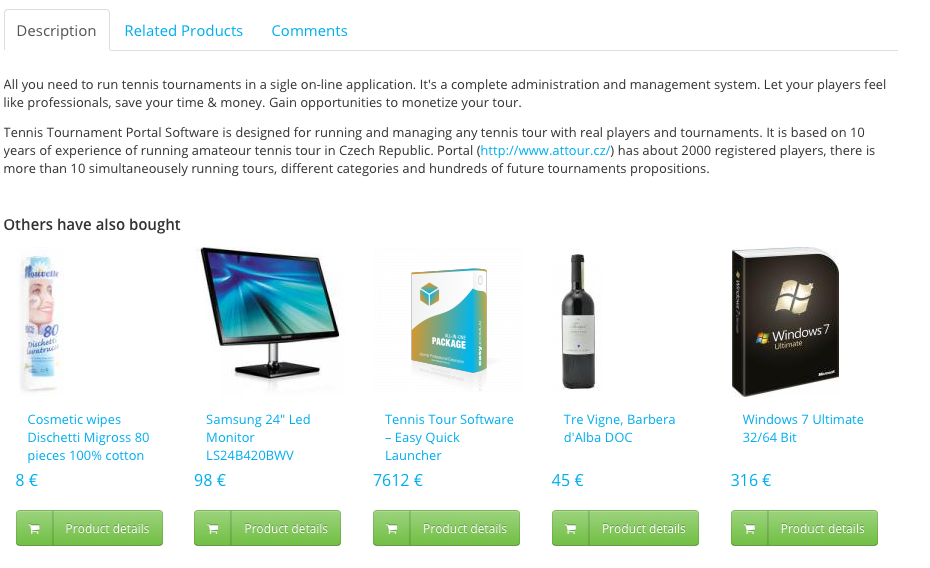 Offer Bundled Discounts
Another great way to increase your average order size is to offer bundled discounts to your customers. For example, if you were selling an electric toothbrush on your site, you could offer a bundle where the customer can purchase the electric toothbrush as well as three replacement brush heads. This is a value add to the client because they will need the extra brush heads in the future and it will also be slightly discounted as the customer is purchasing the bundle. At the same time it will also help to increase your average order size
Incentives & Rewards
Offering incentives or rewards for shopping on your site is a great way to increase order amounts. Having a data driven strategy in place will help you to identify what types of incentives or rewards help motivate the customer to buy most open. For example, you could offer free shipping on all orders over $25 or you could offer buy 2 items and get 1 free. If you're using data correctly in your business you would be able to identify which type of incentives correlate to the most amount of sales.
Create an AMAZING Customer Experience
Ultimately, the biggest factor into your store's success is determined by how the customer feels about your store and brand. If the customer trusts your store or feels comfortable while visiting your store they are a lot more likely to make a purchase. Customer feelings can be a little tricky to measure as it's not always easily quantifiable.
We may never be able to exactly measure customers emotions, however, there are several commonly used metrics that can be used to approximately measure your customers feelings. Statistics such as customer lifetime value (CLV), conversion rates, and channel-specific clicks can track changes in your customers behavior. Maximizing positive changes to these measurements will ultimately yield the best possible customer experience.
The most directly impactful area to study your customers is in at the checkout process. Understanding the way your customer behaves and the actions surrounding the entire checkout process should be a major priority. Here are a few key checkout-related statistics to keep an eye on:

Time Spent at Checkout:  Multiple studies have shown that 25% off all cart abandonments occur because of a complicated and long checkout process. The longer your customer spends at the checkout process, the more time they have to reconsider buying your products. This extra time directly translates to additional cart abandonments so a quick and effortless checkout process is a necessity.

The checkout time frame can be easily reduced by removing unnecessary fields that are not required for payment, pre-populating fields if you already have the data and by providing as many payment options as possible.

Discount Redemption Rate: If you provide discounts to your customers this will show you the actual percentage of redeemed discounts? Often, a lower discount redemption rate can be attributed to a flawed discounting process. For example, maybe the customer receives the discount in an email. Then they have to navigate to the website and find the discount box. They they need to make sure it applies to what they want to purchase. You can see how this can go on repetitively forcing the customer to conduct multiple steps in order to receive a discount. Like the time spent at checkout, this additional time spent searching creates more uncertainty. The ideal discounting process and customer experience keeps this uncertainty to a minimum.

Ecommerce Stores that allow customers easy options to apply their discounts minimize the chances that their customers will drop off before converting.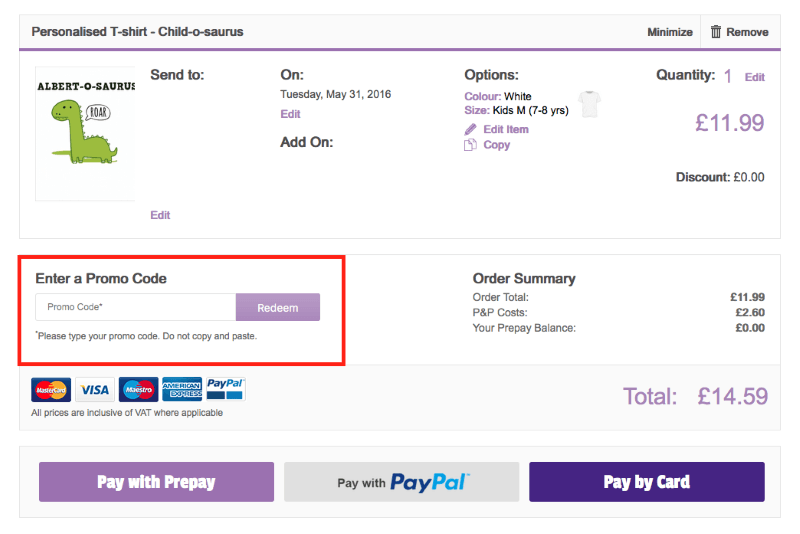 Determine What Customer Channels are Most Effective
One of the most important rules in today's marketing environment is to advertise to your customers through their medium of choice. Using data to understand your customer will help you decide whether to target your customer on Instagram vs. Facebook, Yahoo vs. Google or Web vs. Email.
Start by breaking down your store's performance by channel. See if your customers are engaging more on Facebook and less on email. Determine where your customers are engaging the most and then start to build a marketing strategy around those channels.
Having one centralized location to view and analyze all of your data will help make this process faster and much more efficient.
If you keep sending your customers messages that they are not responding too it will start to create a negative brand association. Be sure to know where your customers are and how they like to engage.
Learn From Your Most Loyal Customers
Another metric consistent across successful ecommerce stores is a a high customer retention rate. One of the best (and easiest) ways of increasing your retention rate is to study your most loyal customers.
To quickly find your most loyal customers you can segment your customer list to find the top 100 customers with the highest lifetime spend. Once you segment and locate these users (Use Datadeck to easily segment your customers) then you will need to study their habits and interactions with your store. For example, if the majority of your loyal customers tend to purchase a particular product, then you can start to increase that product's visibility to attract more similar customers as your loyal customers. Also, if the majority of your loyal customers follow you on Instagram, then you can run an Instagram ad campaign designed to increase your profile's reach.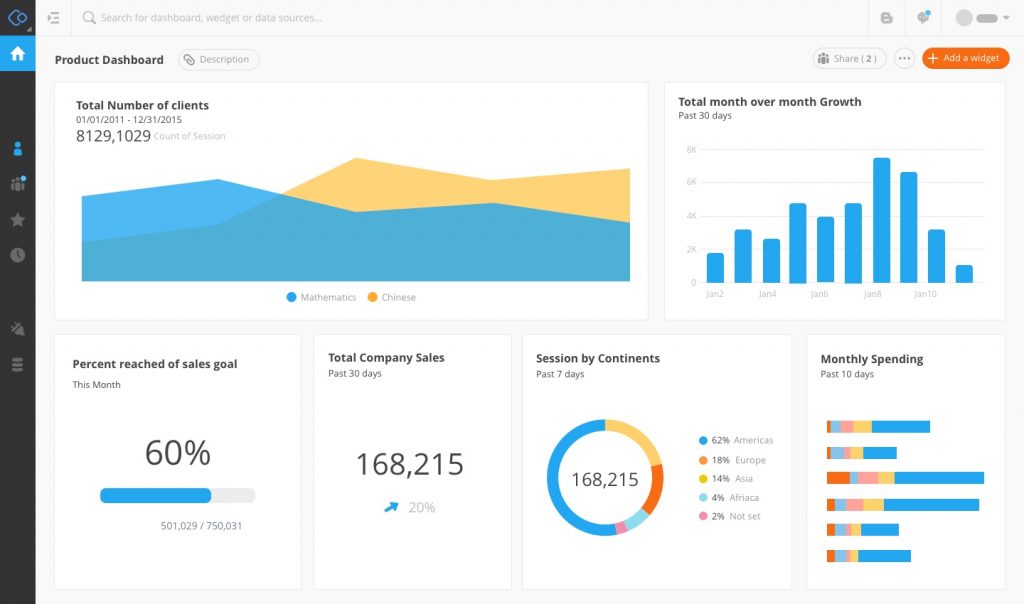 In Conclusion
There is no ONE way to build a successful ecommerce store. Each store is unique and requires a variety of tests and constant optimization.
However, the one thing constant among all successful ecommerce stores is implementing a data driven strategy. If you don't know what your customers are doing on your site then how can you accurately target them and deliver them an exceptional experience?
Data is your key to success and to get out ahead of the millions of other ecommerce stores. A store that analyzes and takes action on all the available data will always beat out the competition.